Book 1- The Swamp Fairy
Fourteen-year-old Abigale Forester, recently orphaned and a ward of the State of Illinois moves from Chicago to Florida to live with her aunt, her last living relative. Magnolia Forester becomes her legal Guardian, and together they claim an ancient inheritance; land that belonged to Abby's mother's family for generations.
Holding onto the only piece of her mother Abby has left, a calcite pendant and her mother's most sacred possession, she discovers the truth of her legacy. The pendant is more significant than she could possibly imagine. Forged from a giant mystical heart-shaped stone found on the very swamp land Abby now owns, it holds the power of her ancestors.
But with that power comes greater responsibility, one that pits her against Rafe Cobb, a greedy land developer, who will stop at nothing to own Abby's swamp land.
As Abby learns to be part of a family again and explores her love of horses with friends, Savanna, and Blake, the swamp slowly gives up some of its secrets. She is summoned by a primeval nymph, who teaches Abby that her true destiny is to protect the nymphs from evil in an ever-changing modern world.
Can Abby save the swamp and the Naiad Nymph Clan from certain destruction before it is too late?
Get your ebook signed by clicking the link below: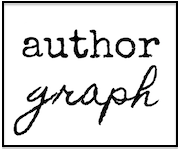 Here's where you can find your copy:
Amazon Kindle
Amazon Paperback
Would you love to own your own calcite fairy stone pendant like Abby Forester wears in the book? Here's how to get yours:
The small calcite heart stone pendant is at the left near the hummingbird on the cover. Here is the link to Irene's Etsy site where you can buy your own pendant: https://www.etsy.com/listing/480852170/black-silk-necklace-with-silver-wrapped
The large calcite heart stone pendant is pictured at the right just above my name. Here is the link: https://www.etsy.com/listing/480852682/black-silk-necklace-with-silver-wrapped
You can read more about Irene, who designed the necklaces here. Please stop by and check out her blog, IreneDesign2011, and let her know what you think. Aren't the necklaces gorgeous?
Here's what readers are saying about The Heart Stone Chronicles: The Swamp Fairy
"An enchanting book, written by Colorado author and blogger Colleen Chesebro, the "Fairy Whisperer." This charming book tells a story about a little girl, Abigail, who, in spite of a difficult life, finds true magic from the love she has given, the love she receives, the magic of friendship, and of her beloved swamp.
A wonderful book for tween girls who, like all of us at that age, love horses, magic, and trying on their own wings. Beautifully written, and lovingly told, this story resonates those values we all hope to achieve." – Belinda M.
"This book was recommended to me by a friend, and I must admit that it's not my usual kind of read. But I thought I'd give it a chance. Right off the bat, I had two favorite characters, Abby and Sam. The author drew me in with good writing, excellent pacing, and an antagonist that had me turning pages at an alarming rate. I had to find out what the dastardly villain would do next!
Our hero, Abby, has a lot to contend with. Her mother died some time ago, and her father has now disappeared. She is shipped off to a new town where she'll have to start a whole new life. All this in the first few pages. But then her problems really begin.
My only regret is that I don't have a young daughter to share this with. This is the perfect book for young girls, but so expertly written that even an old reprobate like myself can enjoy it.
One last thing, it wasn't until I was well into the book that I started to pay attention to the haikus at the beginning of each chapter. I was too focused on the story. But once I did take the time to read them and realized their significance to the chapter that followed, I went back and read them all. What beautiful poetry indeed." – Andrew Joyce
It is with great pleasure I share this review of The Heart Stone Chronicles: Part 1, The Swamp Fairy, by Author Colleen M. Chesebro.
But first, let us go back over two years ago, when I first met Colleen in Fall 2014. Her blog was then called"Silver Threading." She introduced readers to The Swamp Fairy. Here is an excerpt:
"It was a warm morning in November the first time I saw the swamp fairy. The fog curled around the tops of the trees and the autumn breeze smelled of fragrant flowers, even though the early frost had killed all the wild flowers. I inhaled the intoxicating fragrance and peered into the dense foliage near the road. It was a lovely peaceful morning.
I was out for my regular morning walk. I had taken the narrow back road behind Blackberry Ridge where I lived. This morning I could hear the chirping of birds, as tiny bugs hatched on the warm autumn wind, buzzed about my head. I saw something darting about in the underbrush. At first I thought it was a bird. Whatever it was it made a pleasant humming sound. The humming had a mystical quality to it.
My heart started to beat faster as I approached the bushes. I could barely see her she was so tiny and brown. She blended right into the dead and frost browned leaves hanging from the branches…"
And the legend of the swamp fairy was born!
How many of us have had visions or have seen supernatural beings? I saw a UFO once…but, that's for another post…or not. My point is we all have abilities to be in touch with the supernatural, whether or not we believe in it.
I was entranced by the notion that she saw a fairy. She deftly hooked readers about the swamp fairy and built the lore of the Naiad nymphs even then. She wrote numerous posts that gave readers an intimate and fascinating view of her creative process as she began to write her book.
From the Author:
The book reveals the story of Abby Forrester, a 14-year-old orphaned girl who is entrusted with saving a community of fairy nymphs from certain ecological destruction. Along the way, Abby learns about friendship, love, and what it means to actually belong to a family.
Colleen's writing explores ecological situations in the multicultural world of today. She combines real-life historical events into her writing to create experiences that will continue in the hearts and heads of her readers.
Here is my 5-star review:
The story centers around Abigale, a young teen uprooted from Chicago to live with her aunt in Florida. Insecure about starting over, she is already aware of her uncanny psychic abilities but is reluctant to understand her mother's legacy, left to her in the physical form of a green calcite pendant. Surrounded by friends and extended family, she uncovers a complicated and unlikely destiny and fights hard to preserve it.
Imagine being new in town and holding on to startling secrets—the ability to telepathically communicate with animals, as well as the swamp's very treasures—the sacred calcite stone, the rare, pink sundew plants, and the fairies. Explaining these revelations to anyone would certainly make Abby more of an outcast than she already feels.
One can't help empathize with Abby as she navigates through her own insecurities while discovering her growing strengths and staying true to the fierce love for her friends, family and, of course, the fairies.
Chesebro's characters are carefully crafted and lend relevance to the story as it unfolds. The town's welcoming teenagers who quickly befriend Abby are artfully tempered against the bullies who treat her with disdain.
Even if fantasy is not your genre and fairies aren't your "thing," they make a minimal appearance here, but enough to generate the lore around which the hub of this charming story revolves.
Chesebro's setting of the swamp area in gulf-coast Florida is deftly and descriptively written where readers can feel the humidity of the warm sunny days as well as hear the buzz and hum of the insects associated with the South.
The author includes her own haikus that also set the tone for each chapter. "A foggy sunrise, winding a path towards day, the sunlight triumphs."
The story moves along at a quick pace with a satisfying ending that sets up the plot for the next book in the series. Although this book is geared toward teens and young adults, I recommend this book and series for anyone who cares about the environment, relationships, and real family values.
I look forward to reading Colleen's blog, Colleen Chesebro, Fairy Whisperer, as she hopefully shares again her creative processes as the next story unfolds. ~ Terri, Second Wind Leisure.com

"I have never been into fairies, but this poignant tale of winged creatures and the humans selected to protect them was compelling.
Abigale Forester aka Abby the Fairy Whisperer, Moves from Chicago to Blackberry Ridge, FL to live with her Aunt Magnolia after the death of her beloved mom. Abby's dad abandoned her for his drug addiction unable to deal with his grief. His sister Magnolia takes in her niece and drama ensues.
Poor Abby has little time to mourn her mother, when she has to pick up her life and move to the unknown. Luckily her aunt is a loving, caring guardian.
Abby soon finds that she has a special gift of talking to all of the animals and the fairies of the land. The Calcite pendent given to her by her deceased mother holds special powers, as well. She learns that it is her birthright to save the fairies from the evil Rafe Cobb, threatening to destroy their realm.
Rafe Cobb is a businessman whose greed for Abby's inherited swampland, causes him to order her to be killed. The tables are turned and like Abby says the forest take care of its own. She refused to sell her land because she knew "The wrath of the gods would bring about the complete destruction of humankind. All because of one man's greed for money."
The book was vividly told in a way that has the reader transported to the swamp. It was as if I could close my eyes and reach out to touch the beautiful green fairy with red about her neck and translucent wings. I could smell her scent of lavender, sandalwood and patchouli. The author took me on a magical journey through the swamp so familiar I could have sworn I had visited the land.
With my recent loss of my mom, the book pulled at my heart strings when Abby's mother appears to her and says "I am always here with you in your heart, Abby. Even if I do not walk this earth with you, your footprints are my footprints, and they have become our footprints."
Kudos to Colleen Chesebro for her first time out of the gate. You would think she has written 20 plus novels." –  Lisa T
"I don't usually read fantasy or supernatural books, but this ephemeral story captured me from the start. Abby is so down to earth. There is nothing diaphanous about her. She moves between reality and the supernatural with absolutely no awkwardness. I almost felt I could follow her. The relationship with Sam is so true. Can't wait for Volume 2. Wonderfully done, Colleen." –  
Linda Bethea
"First of all, thank you to Colleen Chesebro for my ARC copy of The Heart Stone Chronicles – The Swamp Fairy in exchange for an honest review.
What's not to love? I knew I would love The Swamp Fairy and I did. For me, it has two magical ingredients: a crystal pendant, ( I just love crystals!!!) and fairies! My only regret is that when I turned the last page of The Swamp Fairy I was left feeling bereft. I wanted more!!! Thank goodness Colleen will satisfy this sense of loss with the second book in this series…
I'd recommend The Swamp Fairy to young 'tween' girls who love the magical realm of fairies, and the power and mystery of crystals exemplified in Abigale's pendant, a precious piece of the sacred calcite heart stone.
Gutsy young heroine  Abigale Forester will do anything to save the swamp fairies and the Pink Sundew plants. Right from the start, it's obvious that she's no pushover, even though she has had to deal with more pain and loss than the average fourteen-year-old.  After her mother, Kathryn's death, and her drug addict father's disappearance, she is sent away to stay with her distant aunt Magnolia. It's not just the weather that changes.
Chicago girl Abigale's new destination is Blackberry Ridge, Florida. She has to get to know her aunt, acquaint herself with a new school,  meet new friends, Savanna Brooks,  Blake Barrett, and Cash Brooks, (Savanna's brother.)  But all that's nothing compared with having to cope with the nasty jibes of the mean Kramer brothers, and it doesn't end there.
A greedy, ruthless land developer, Rafe Cobb is determined to get hold of the swamp land bequeathed to her by her deceased mother. Abigale refuses to buckle under Rafe Cobb's threats even when she realises that he will go to the most desperate and deadly ends to get what he wants.
Abigale has a special relationship with the fairies, (the Naiad Nymph Clan) a unique bond with horses, (especially Sand Dollar) and the many other animals in the story. She can hear what they are saying, and can speak to them too!
This is such an enthralling, sweet story, with excitement a-plenty. There are beautiful descriptions of the swamp fairies, dragonflies, and hummingbirds. Plus the added bonus of beautifully crafted haiku poems at the start of each chapter.
Highly recommended." –   Marjorie Mallon
While this is not my usual genre, a friend recommended it for my 'tween nieces and I heartily agree.
This tender-hearted female population is often massively fretful of their place in the world, even within their own families, neighborhoods, and schools. But not fourteen-year-old Abigale Forester, the protagonist whose name forecasts the plot. She's a crusader from the get-go and, despite the fact that she's recently moved from urban Chicago to a small community in Florida, she acclimates pluckily, with aplomb.
She's nice, not kick-ass like Katniss. She's an uncommon girl who, though she misses her mother, knows she's well-loved. She's a heroine with many guardians, which assures us that she is worthy of the mantle, worthy of support to counter act the evil of encroachment of valuable land. Land where fairies abound and link her to her mother, showing Abigale her heart and place. It's magical immersion, one 'tween readers will identify and adore.
The tale of noble quest, with the crusader flanked by all of the angst of a teen's everyday world, is lush with sensory detail, it's imagery equal to and evocative of the transcendent movie, Avatar. I could see it, taste it, smell it, feel the scenes of each page. Lyric prose written by a poet, which I know Colleen to be. This book was both a visual and aural treat.
The melodrama was believable and its message was clear: save the land. Even a teen can do it.
There are bullies, adult and young, and there are sidekicks. There's the requisite boyfriend and first kiss.
There were moments of whimsy to balance the drama. Colleen's touch was light and lovely throughout. High school English teachers and librarians should recommend this book because I think that young readers will be so entranced that they'll willingly run to the dictionary to learn some of the nuanced words. Colleen didn't dumb down the reading level anymore than she dumbed down the characters and plot.
The protagonist is an orphan, which many teens feel even when surrounded by family and friends. But Abigale doesn't wallow in self-pity, always moving forward to model this behavior for teens. She's lonely but that doesn't last long…again, nice begets nice.
– PJ Colando, author of STASHES, HASHES & BASHES
An extremely good debut paranormal story about Fairies. Fourteen-year-old Abby Forester has a secret she can't tell anyone. She can talk to animals, birds, reptiles, insects, and other species. She also owns a swamp in Florida. After her Mother died, she is sent to live with an Aunt in Pensacola, Florida. The most powerful man wants to buy the land and build houses on it. Abby can't sell the swamp as her heritage she must preserve the swamp for the fairies that live there. Answers must be found before Abby and her Aunt loses their lives. I highly recommend this book, especially for young adults.
The Heart Stone Chronicles was a beautiful book to read. The writer's prose allowed you to flow with the story and that flow was never interrupted.
The main character Abby is a very pleasant surprise and I warmed to her immediately. The other characters are memorable also.
The villain of the piece is superbly written. I can not say more because it would be a spoiler.
The setting of the tale comes alive in your mind and all the details come together to paint a true picture of where it is set.
I would recommend this book to anyone from 8 to 98 and I am looking forward to reading book two.
Apparently, this is a debut novel. Yet one certainly wouldn't guess that, based on the book's very appealing characters, a page-turning plot line, and lovely descriptions. The main protagonist, Abby, a parentless teenager who has inherited magical powers from her dead mother, was an immediate draw for me. Smart, quick with the comebacks, cautious yet tough in a pinch when it comes to standing up to bullies, she is a wonderful YA role model. And with the added dimension of her possessing the special ability to communicate with animals, this made for several very enjoyable scenes. For example, at one point she learns how to ride a horse by the steed's own telepathic instructions to her at every step of the way. Another setting involved her listening to a forest filled with anxious animals screeching their warnings to her when imminent danger lurks nearby. When all is said and done, I totally got hooked into this book and can't wait to read more from this writer. So, please do hurry up and get out a sequel, Ms. Chesebro! HIGHLY recommended.
You can find me here:
You can email me at colleenchesebro3@gmail.com.
Facebook Author Page
A Mindful Journey (my mindful journey blog)
Sign up for my monthly newsletter where you will find interesting reads from across the web plus a few creations of my own. Written, just for you, with fairy love and mindfulness, each month. Just fly over to my SIGN UP PAGE and enter your email. ❤
I love hearing from you. Thanks for stopping by,
~Colleen~