Book 1- The Swamp Fairy
Fourteen-year-old Abigale Forester, recently orphaned and a ward of the State of Illinois moves from Chicago to Florida to live with her aunt, her last living relative. Magnolia Forester becomes her legal Guardian, and together they claim an ancient inheritance; land that belonged to Abby's mother's family for generations.
Holding onto the only piece of her mother Abby has left, a calcite pendant and her mother's most sacred possession, she discovers the truth of her legacy. The pendant is more significant than she could possibly imagine. Forged from a giant mystical heart-shaped stone found on the very swamp land Abby now owns, it holds the power of her ancestors.
But with that power comes greater responsibility, one that pits her against Rafe Cobb, a greedy land developer, who will stop at nothing to own Abby's swampland.
As Abby learns to be part of a family again and explores her love of horses with friends, Savanna, and Blake, the swamp slowly gives up some of its secrets. She is summoned by a primeval nymph, who teaches Abby that her true destiny is to protect the nymphs from evil in an ever-changing modern world.
Can Abby save the swamp and the Naiad Nymph Clan from certain destruction before it is too late?
Get your ebook signed by clicking the link below: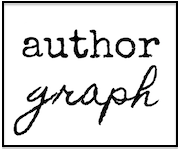 Here's where you can find your copy:
Amazon Kindle
Amazon Paperback
Would you love to own your own calcite fairy stone pendant like Abby Forester wears in the book? Here's how to get yours:
The small calcite heart stone pendant is at the left near the hummingbird on the cover. Here is the link to Irene's Etsy site where you can buy your own pendant: https://www.etsy.com/listing/480852170/black-silk-necklace-with-silver-wrapped
The large calcite heart stone pendant is pictured at the right just above my name. Here is the link: https://www.etsy.com/listing/480852682/black-silk-necklace-with-silver-wrapped
You can read more about Irene, who designed the necklaces here. Please stop by and check out her blog, IreneDesign2011, and let her know what you think. Aren't the necklaces gorgeous?
Here's what readers are saying about The Heart Stone Chronicles: The Swamp Fairy
I finished this read in the wee hours of the morning in lieu of a good night's sleep. Chesebro has crafted a thoroughly delightful story about a fourteen-year-old orphan, Abby, who bears a sacred duty to protect a swamp inhabited by tiny fairies. The swamp fairies guard the Pink Sundew plants necessary for human healing, and at her death, Abby's mother passed the responsibility for the swamp onto Abby. Rafe Cobb, a greedy tycoon, wants to develop the area and will stop at nothing including murder to have his way.
The book is perfect for pre-teens and young adult readers, and if my daughter wasn't all grown up, I'd pass this read on in a second. It has everything she once enjoyed: magic, fairies, sweet boy-crushes, horses, the ability to talk to animals, and a teen hero. And, of course, there's escalating pressure and danger as Abby refuses to sell her land. Except for Cobb, his henchmen, and a pair of mean brothers, the characters are charming. Abby has kind friends and a loving aunt who cares for her. The characters are three-dimensional, and the relationships have a dose of realistic conflict along with the support.
The pace is steady and builds to a stormy climax. The book is peppered with wisdom about personal growth, friendship, and family, as well as insights into the different kinds of fairies that inhabit the Earth, their role, and our responsibility as humans to safeguard the planet. In the back matter, the author briefly shares her own experience with a swamp fairy, which was the inspiration for the book. I can happily recommend this book to young readers who enjoy magic, fairies, and tales about growing up.
The descriptive writing by Colleen M. Chesebro is lush and outstanding! A perfect book for tweens/teens and adult women who love the magical, whimsical, and entertaining. There is a good active pace and flow to the story with drama and mystery to peek the interest of all ages of readers.
Abigail Forester feels that life has dealt her a cruel blow, which it has. But even in her weaker moments, through tears, her strength shines brightly as she wrestles with unfinished messages from her mother, who has recently died when the story opens. Abby's whole world is changing from the harsh, cold climate of Chicago to the heat and humidity of Pensacola, Florida. Her father is presumed dead as well from illegal, recreational drugs.
Her mother's friend, Maxine, cared for the young teen as long as she could while Abby's mother was ill, but had to seek help through social services to have the child sent to her last remaining relative, her paternal Aunt Magnolia in Florida, a long, lonely bus ride. Abby meets a school teacher who tells her a little about the small, rural area she is going to, Blackberry Ridge, which is where both of Abby's parents are from.
The school teacher, Mr. Louviere, is blind with a seeing-eye dog, Sam. Abby had learned from her mother that they both have the ability to communicate with animals, birds, and insects. When a crisis arises at a bus stop, Sam and Abby can prevent a crime from happening, which could have left Mr. Louviere injured or even worse.
As Abby settles into her new life, she makes friends, gets to know her Aunt, and finds out about the swamp land that is hers, in the care of her Aunt until Abby reaches legal age. Problems arise as a local investor and construction company owned by millionaire, Rafe Cobb, who seems to stop at nothing to acquire Abby's property.
Abby also has her first experience with a fairy, Castalia, and finds out the importance of the land, her mother's family, and her heritage. At the same time, Abby is having disturbing dreams about the swamp land.
All the elements are in place for a mysterious, magical story told in poetic prose with dramatic flair.
"Well done," to Colleen M. Chesebro for an incredible first book. This kicks off a series of magical faeries and a new teen heroine, Abigail Forester, with her delightful Aunt Magnolia. This is a must-read, inspirational series for teens and the young at heart!
Thanks for your support. It's readers like you who make the difference in a self-published author's life. ❤
Any questions? Please email me at colleenchesebro3@gmail.com.
Facebook Author Page
Sisters of the Fey.wordpress.com
Sign up for my weekly newsletter where you will find interesting reads from across the web plus a few creations of my own. Written, just for you, with fairy love and mindfulness, each month. Just fly over to my SIGN UP PAGE and enter your email. ❤
I love hearing from you. Thanks for stopping by,
~Colleen~